We presently have three homes open for business in the Flagstaff area. Our multiple locations allow us to provide services throughout Flagstaff, so your loved ones can be convieniently close by. Also with three locations it allows us to keep residents in homes with other seniors of the same needs and/or common interests. That way we make things as comfortable as possible for those that need little care vs those that have higher needs. Each home accepts medicaid, and the rooms can be private or shared depending on availability. They all have plenty of room to accomodate wheelchairs or walkers, and provide secure outdoor decks/patios so residents can safely enjoy the beautiful Flagstaff weather.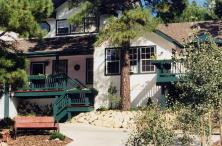 The Pines:
Located in the prestegious country club area, The Pines is a beautiful luxury home with vaulted ceilings and multiple decks and patios attached to most of the rooms.
Click Here For More Details and Photos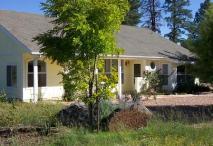 Pine Meadows Ranch:
Pine Meadows Ranch sits on two and half acres in the Downey Park area. It has fantastic views of the San Francisco Peaks and is surrounded by fields of wildflowers.
Click Here For More Details and Photos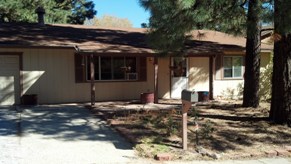 Eldercare Springs:
Our home for people that need a little more attention. The home is set up to easily accomodate wheelchairs and safe for those with advanced dementia.